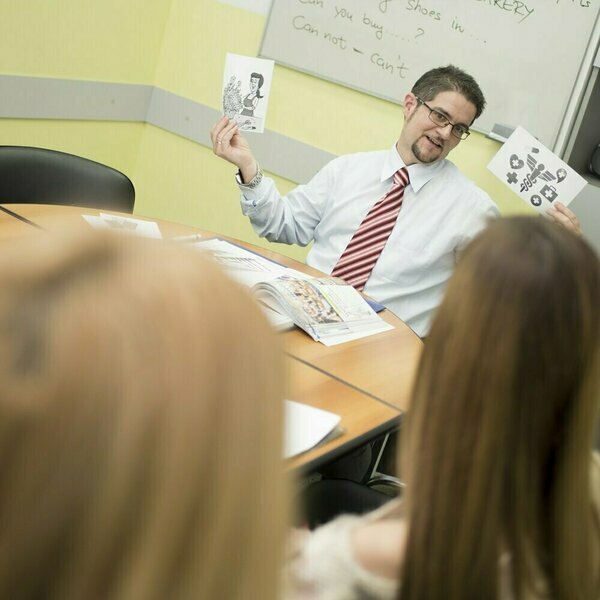 Adults' General English course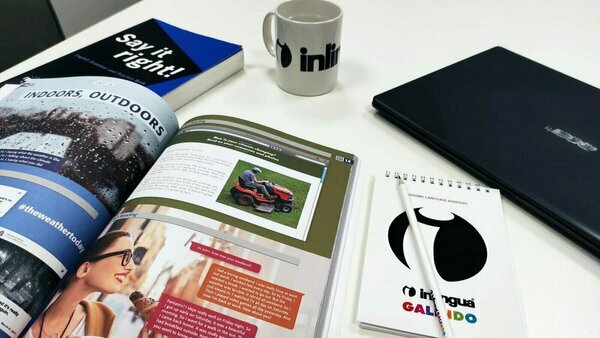 The Adults' General English course will enable you to use English in everyday communication. You will and enrich your vocabulary and improve all four language skills understanding the written and spoken English, speaking, reading and writing
| | |
| --- | --- |
| Levels | A1 to C2 |
| Group size | up to 9 students |
| Duration | 2 to 4.5 months, depending on the course you attend |
| Number of classes | 30 to 70, depending on the chosen course |
| Schedule | on work days late in the afternoon / evening or on weekends, 2 x 90 minutes or 3 x 60 minutes |
Do you know your level of knowledge by European standards?

A1, A2, B1 ...?

Check it out for free here
Course types
Depending on your needs, wishes and available time, you can decide on one of the following:
• Individual courses: one-on-one work where the schedule is fully adjusted to your daily obligations
• Semi-private courses: working with two or three students. A very efficient way of learning, with great possibility of adjusting the schedule and the pace of language acquisition
• Small groups: classes of 5 to 9 students take place twice a week for 90 minutes. Get your friends who are at a similar level to join you and make this a super fun class with the people you enjoy most!
According to the CEFR (The Common European Framework of Reference for Languages)
The conversational method
Our language school applies the unique inlingua® method, based on conversation, which starts from the very first lesson and is conducted exclusively in English. As a result, our students quickly improve their language skills, feel confident while speaking, effectively build their vocabulary, and actively use English.
Internationally recognized certificate
inlingua® certificates issued to our students are internationally recognized. When you complete a course, you will be given an official certificate (according to the CEF categorization) with an appropriate mark.
Group formation
We form groups after careful and professional testing. A free of charge oral and a written test show us precisely the level of knowledge of any student. This helps us form small, similar-ability learning groups. Here each student motivates him/herself and the others with their progress.
Find the right course for you!
The topics, the learning method, the schedule and the number of classes – these are all important when you choose an adult English language course. inlingua® Galindo School fully adapts to the needs of its clients and offers 6 types of English language courses. You need English for everyday communication? For a narrow business area? For further education? Some other purpose? YOU choose your desired English course!